Houston Custom Pools & Spas
Making the decision to build a custom swimming pool in your own backyard is exciting! Imagine a beautiful oasis with custom water features for relaxing and spending time with family and friends. We know this is probably a huge investment for you, and that's why we're dedicated to giving you a wonderful experience.
Aquascapes specializes in gunite pool construction in Houston, TX and surrounding areas. From initial consultation and coming up with your backyard design to completing the project in a timely manner, we promise excellent service and quality work every step of the way.
Already have an inground pool but want to update the look and design? Take a look at our pool renovation services.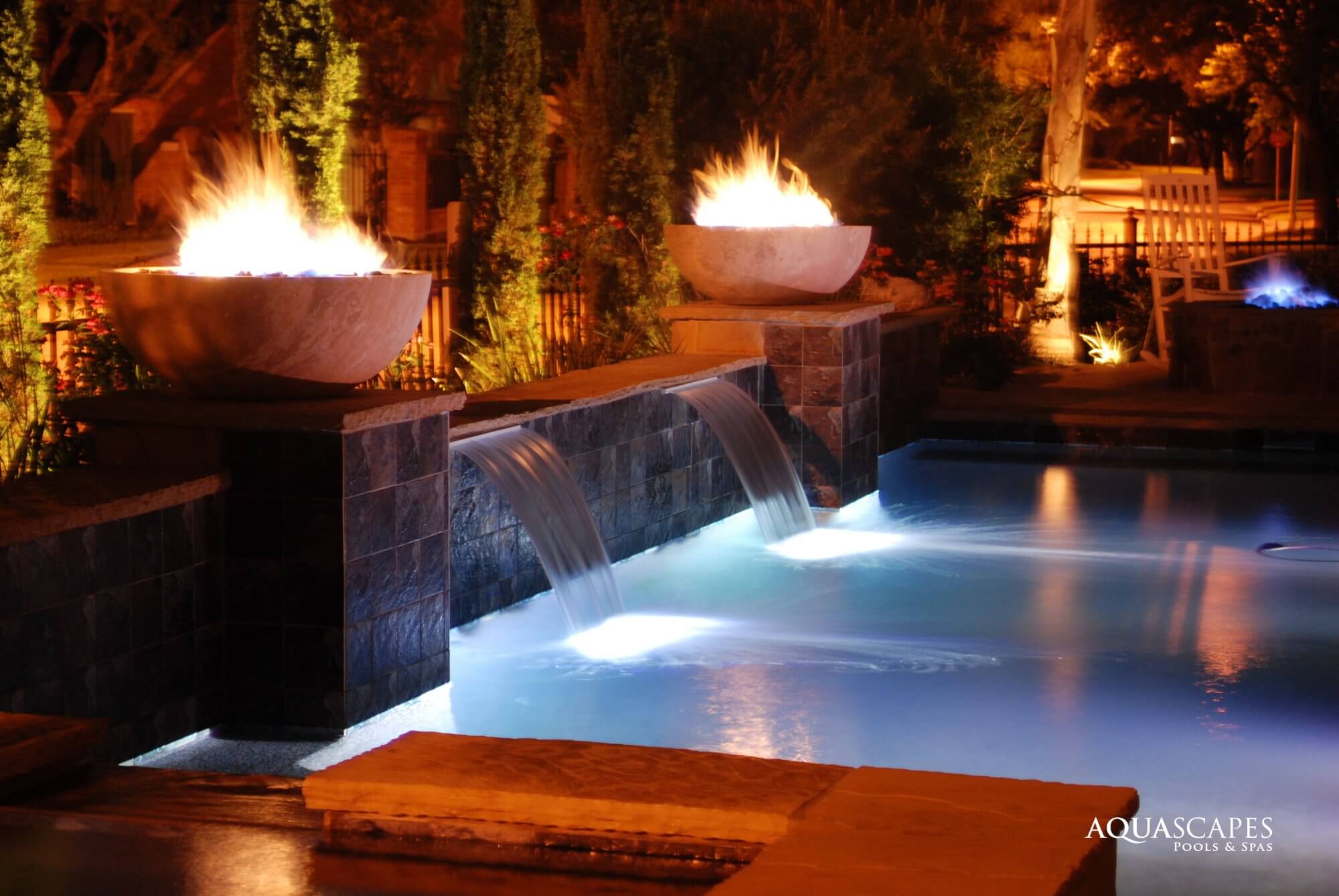 Gunite Pool Options
Have you considered what options you would like for your new inground swimming pool? Your pool should reflect your unique personality and style. Customizations such as shape, water features, and a spa will make your new pool even more special for your family. Read below to learn more about the options available for your Houston swimming pool with Aquascapes Pools & Spas!
Freeform Pools
Freeform custom pools are those taking on any shape and form. There's no certain geometric shape such as a square or rectangle. Instead, freeform design (sometimes also referred to as a radius pool), has no set rules or shapes–it can take on any curvilinear form.
Geometric Pools
Opposite of freeform, geometric pool designs are those which take on a specific shape, true to its dimensions. Some examples include an oval, circle, square, or rectangle.
Spas
Having an inground spa added to your custom pool is nice for year-round relaxation and fun. Our experienced design team can come up with a plan to add a spa to your swimming pool design. For many people, it's an essential addition for a perfect backyard oasis.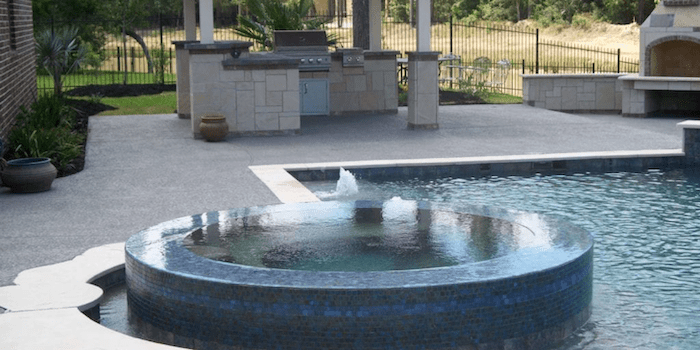 Custom Pools & Spas Gallery
Contact Us For a Consultation
Ready to reinvent your outdoor living environment with a new custom pool and spa? Send us a message or call us at 281-351-1800 for a consultation or for more information.
15 Years in Business. 1000s of Pools Built. 1000s of Satisfied Customers.
Our expert swimming pool builders handle inground gunite pool installations for residential and commercial properties within approximately 75 miles of our business location. We've worked with many of your neighbors in the following areas:
Tomball/Magnolia
The Woodlands
Spring
Sugarland
Pearland
Galveston
Not sure if we service your area? Call us at (281) 351-1800 for a free consultation. At Aquascapes Pools & Spa, we want to help you get the new swimming pool you've been dreaming of.






If you have questions about a commercial or residential project or would like to schedule a no-obligation, one-on-one consultation with one of our designers, please call us at (281) 351-1800. If you prefer, you can e-mail us at info@aquascapespools.com.